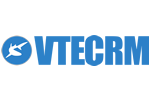 VTECRM 5.1 is coming in the third quarter of 2014
VTE 5.1, the next release is coming
Here you can find the main features of the next VTECRM release:
Release goals:
The goal of this release is to stabilize and optimize the performance of VTE 5.0. We want to make the user experience more rewarding and simple. This version guidelines are: 
– performance
– safety
– greater stabilization
– SDK API Expansion for more customizations and extensions
Features:
Messages Module
The messages module is now ​​compatible with the majority of mail servers, even if the imap protocol is not implemented correctly. We have fixed all the reported bugs and we have increased the performances.
Adodb driver
We have fully implemented adodb driver in the system for the connections to Oracle and SqlServer, improving the data access time on not-MySql installations.
Conversations
A new and improved database structure optimizes the opening of the conversations pop-up.
VTE Auto Updater
We have introduced a new update tool, managed by terminal on Linux environments, in order to make the current VTE update mode more stable and reliable.
Shark Panel
The negotiation management and the relationships between the different actors within an opportunity are now more consistent. New charts show the trend of the quotes.
Macro-modules
We have reintroduced a feature (available only in the alpha version of VTE 5) that allowed the use of areas where it is possible to simultaneously manage multiple modules views.
Better international localization support
Since the VTE users in Europe are increasing, we have reviewed some core localization functions to make the system more and more multilingual.